Multi Day Outlander Tours from Glasgow
Three Multi Day Outlander Tours options from Glasgow, each one building upon our original One Day Filming Sites Tour. That foundation day includes Glasgow city filming sites, Doune Castle, Culross, Midhope Castle, Blackness Castle, Linlithgow Palace. The Two, Three and Four Day Tours build, by adding a day in turn to the day before. Multi Day Outlander Tours from Glasgow options include –
2-Day Tour – Second day adds Outlander Journey – Falkland Village, Craig na Dun, Highland Folk Museum (Rent). Ends in Inverness.
3-Day Tour – Third day adds Outlander Classic – Clava Cairns, Culloden Battlefield, Clanlands Exhibition, Castle Leod, Weapons demonstration, Beauly (Priory and Coos).  Ends Inverness.
4-Day Tour – Last day adds Outlander Isle of Skye – Loch Ness and photo Urquhart Castle, St Kilda Churchyard, Brochs, Isle of Skye, Loch Garve. End in Inverness.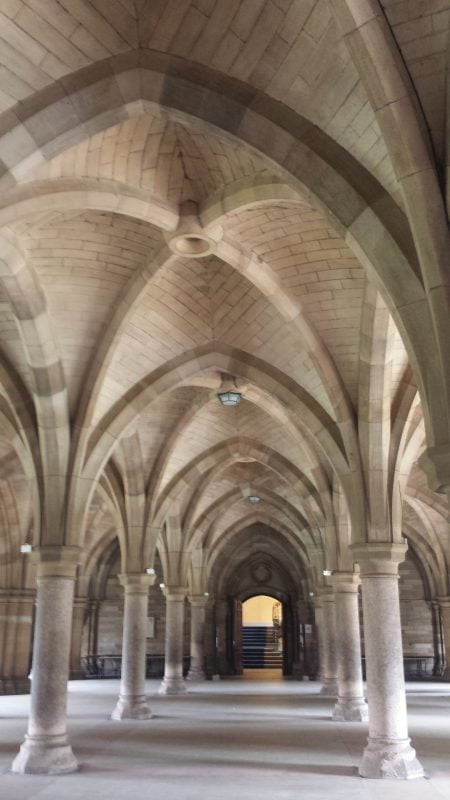 2-Day Outlander Tour
Two-Day Outlander Tour – Multi Day Outlander Tours from Glasgow
This, our second day, adds Outlander Journey sites to the first day extravaganza.
Falkland (was 18th and 20th century Inverness)
Falkland has many buildings dating from the 1500's and 1600's and was Scotland's first conservation village. It grew up because of the existence of the monarchs' hunting lodge, Falkland Palace. The palace, begun in 1500, is Scotland's finest example of French-style Renaissance architecture. Starz chose this beautiful ancient burgh as a film location for Inverness 1946, and used it again in series two as Claire was treating Alex Randall in 1746. It was also Inverness in the 1960's during the visit to the records office.
Craig na Dun
Mid-way between Glasgow and Inverness we suddenly divert from the main highways onto some little used single track byways. Thus we find, deep in Highland Perthshire, that hill that has since become known worldwide as Craig na Dun. It is an emotional experience for many people, climbing up among the pines and becoming one with all the surroundings.
Highland Folk Museum (the thatched buildings in Rent)
The Highland Folk Museum is located in Newtonmore and is a fascinating collection of buildings in a mile long site. It is an ethnographic museum – meaning that it is all about people's life and culture. The displays span the period from 1700 until the mid 20th century, and this was great news for Starz. They were able to film a number of the scenes requiring thatched buildings in the 1700's township here. As a result we can recognise scenes from Rent and the Eagle Inn Tavern, to name but two.
Two-Day Outlander Tour – Price
£1120 for the tour
Two-Day Outlander Tour Glasgow to Inverness – Departure
The second day departs from Glasgow, and ends at your Inverness accommodation or transport hub, such as bus station or train station. You tell us, and we'll be there.
3-Day Outlander Tour
Three-Day Outlander Tour – Multi Day Outlander Tours from Glasgow
This, our third day, adds the Classic Outlander itinerary to the two days we have already enjoyed.
Clava Cairns and Standing Stones
Clava Cairns and Standing Stones are 4,000 years old and are a ritual landscape of fantastic design and spirituality. These Bronze Age monuments align on both sun and moon, and could be viewed as a temple of astronomy. Outlander fans love Clava because it has a split stone, just like the book, where you could tumble backwards in time! May 1st (Beltane) and November 1st (Samhain) are the days when the Stones are allegedly at their most active. The former is when Claire fell through time in the book, and the latter when it happened in the show!
Culloden Battlefield
Culloden Battlefield, site of the last battle on British soil, stands atop a ridge, four miles from Inverness. Here, Bonnie Prince Charlie's Jacobite army met a final and chilling end. This story is well-told in the multi-media centre onsite. We will walk you to the Well of the Dead, the Main Cairn and the Clan Fraser Stone. This is where those fallen clansmen are buried.
Clanlands Exhibition
In high season Clan Munro operate a fabulous exhibition centre in an old 1740's agricultural storehouse. The clan still value the building today, as it now preserves stories of a thousand years of land and people. Two particularly relevant The "Clanlands" and the "What is a Clan" exhibitions in particular give great insights into the history and culture surrounding Outlander.
Castle Leod
Castle Leod is a 1500's Scottish tower house, and home to the chief of the Clan Mackenzie. It is seen as the inspiration behind Castle Leoch, and Diana has therefore been a guest here on occasion. We like to give time for a walk up the impressive drive and as a result the opportunity for photographs.
Weapons Demonstration
A weapons demonstration is our next stop. You will receive a presentation on the weapons of the 1700's within a special historic building. We have a couple of great places we can use, depending on availability.
Beauly
Beauly, a pretty market town, was the main settlement for the Lovat Frasers. The ruined priory, dating from the 1200's, was in the Outlander books, as was Beauly harbour. Beauly is popular with our visitors because it has a wide range of interesting shops and hotels. We also like to visit with some highland cows here, because of Claire using hairy coos to rescue Jamie.
Three-Day Outlander Tour – Price
£1680 for the tour
Three-Day Outlander Tour Glasgow to Inverness – Departure
The third day departs from, and returns to, your Inverness accommodation or transport hub, such as bus station or train station. You tell us, and we'll be there.
4-Day Outlander Tour
Four Day Outlander Tour – Multi Day Outlander Tours from Glasgow
The addition of a fourth day makes this the longest of our Multi Day Outlander Tours from Glasgow, Day four adds the Outlander Isle of Skye itinerary to the three days of Outlander Tours that we have already been immersed in.
Loch Ness and Urquhart Castle
Loch Ness and Urquhart Castle make a great stop because you can capture two icons in one photo. One of the great castles of Scotland, Urquhart was first held by Pictish tribal chiefs, later becoming a mighty royal castle, and finally a Clan Grant stronghold. It saw 1,000 years of continuous occupation before its fall, in 1692. Frank and Claire visit Urquhart Castle by boat, near the beginning of the Outlander book. The Castle overlooks the dark waters of Loch Ness – the largest lake in the country. This is more than enough water to hide its most famous inhabitant – Nessie!
Five Sisters of Kintail
The mountains known as the Five Sisters of Kintail are very popular with photographers and hikers due to their five jagged peaks. The Battle of Glen Shiel was fought between Jacobites and redcoats on the lower slopes in 1719. This was the Jacobite Rising immediately before the struggle that engulfed Jamie and Claire in 1745.
St Kilda Churchyard
The ruined, roofless church here is called St Dubhthac's Church, and it stands in the Clachan Duich Burial Ground. This is the traditional burial ground of the Clan Macrae chiefs, and as a religious site dates back 1,000 years. Diana Gabaldon said that this place was the inspiration for the churchyard of St Kilda. That was the location of Jamie's false gravestone.
Glenelg Brochs
The Glenelg Brochs are two of about 500 brochs in Scotland, of which only a handful (including these) still stand to near their original height. These Brochs are Iron-Age round towers unique to Scotland. Dun Telve is a fine example, where it is easy to see this tower in cross-section. The double-skinned wall with internal galleries is clearly visible. Lallybroch had an old Broch up the hill above it. Jamie took his French title from this – Milord Broch Tuarach. Some of Jamie's men were recruited from the village of Broch Mordha.
Skye Ferry
From Glenelg we can go to the Isle of Skye in exactly the way an Outlander fan would wish. If it is between April and October, and weather permitting then we go – "Over the sea to Skye". We take the last manually operated turntable ferry in Scotland (which also starred in the movie Made of Honor). However, even if the ferry isn't operating we still make landfall on Skye. We just use the bridge.
Loch Garve
We finish by travelling back to Inverness through yet more stunning Highland scenery and past Loch Garve, home of the Water Kelpie made famous by Rupert's tale by the fire. This was the story he wove, to make everything appear normal, just before the Grants attacked the rent wagon. We will delight in retelling the tale to you.
Four-Day Outlander Tour – Price
£2240 for the tour
Four-Day Outlander Tour Glasgow to Inverness – Departure
The fourth day departs from, and returns to, your Inverness accommodation or transport hub, such as bus station or train station. You tell us, and we'll be there.